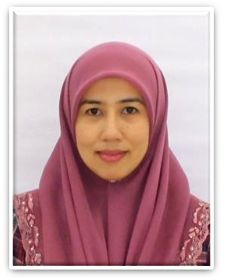 Prof. Dr. Zafarina Zainuddin
CENTER FOR ADVANCED ANALYTICAL TOXICOLOGY SERVICES (CAATS) WAS THE PREVIOUS NAME OF THE ANALYTICAL BIOCHEMISTRY RESEARCH CENTER (ABRC) (CAATS). IT WAS CREATED BY COMBINING THE KNOWLEDGE OF THE CAATS AND THE DOPING CONTROL CENTER (DCC). IN ADDITION TO COMMITTING TO MAINTAINING THE CALIBRE OF SERVICES FORMERLY PROVIDED BY CAATS AND DCC, ABRC HAS EXPANDED ITS WINGS AND BEGUN TO ENGAGE IN POSTGRADUATE EDUCATION AND RESEARCH. WE SOUGHT TO QUICKLY ESTABLISH OURSELVES AS A CENTER OF EXCELLENCE IN ANALYTICAL BIOCHEMISTRY WITH A FOCUS ON MASS SPECTROMETRY.
IN THE MULTI-CULTURAL CORPORATE CLIMATE OF TODAY, UPHOLDING QUALITY AND TRUST IS ESSENTIAL. WE WORK HARD TO DELIVER OUR SERVICES IN A WAY THAT REFLECTS OUR COMMITMENT TO QUALITY. AS AN ISO/IEC 17025:2005 ACCREDITED LABORATORY, ABRC FOSTERS A PRODUCTIVE, ACCOMMODATING, AND HIGHLY ETHICAL WORK ENVIRONMENT. ABRC IS COMMITTED TO MEETING THE DEMANDS OF THE GLOBAL ECONOMY WHILE UPHOLDING THE HIGHEST STANDARDS OF PROFESSIONALISM AND SOCIAL RESPONSIBILITY. WE ARE DEDICATED TO MAXIMISING THE VALUE WE PROVIDE TO OUR CLIENTS AND IMPROVING SOCIETY.
LAST BUT NOT LEAST, I WANT TO THANK USM'S TOP MANAGEMENT, KEY CLIENTS, PARTNERS, AND STAFF MEMBERS FOR THEIR ONGOING ASSISTANCE IN ACHIEVING OUR VISION AND OBJECTIVE